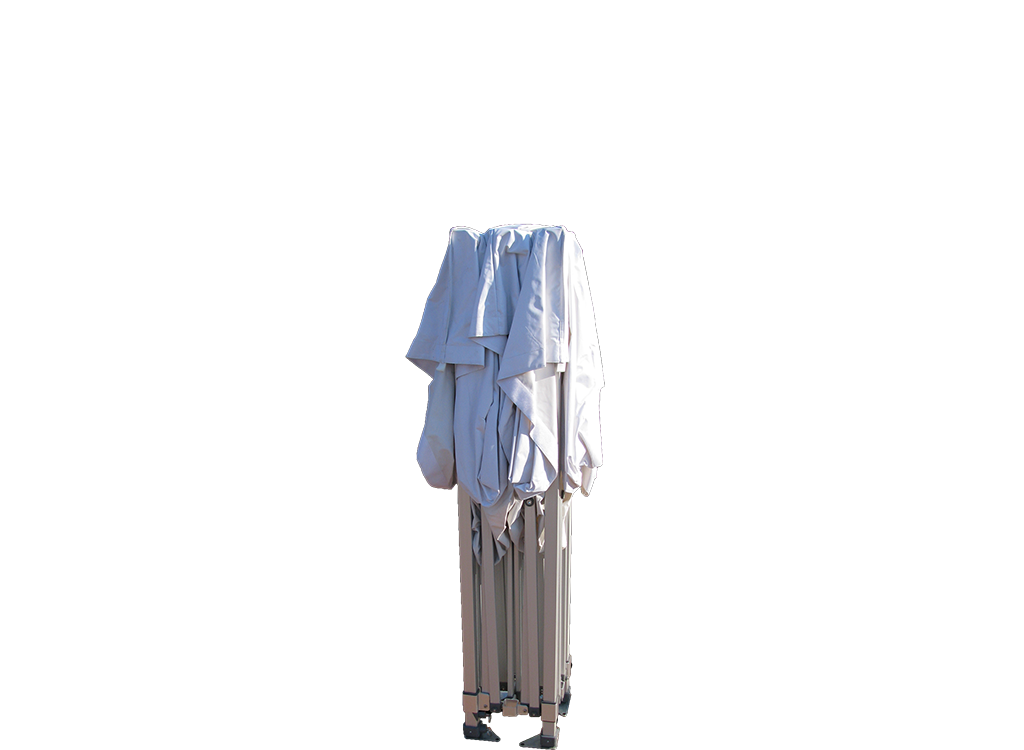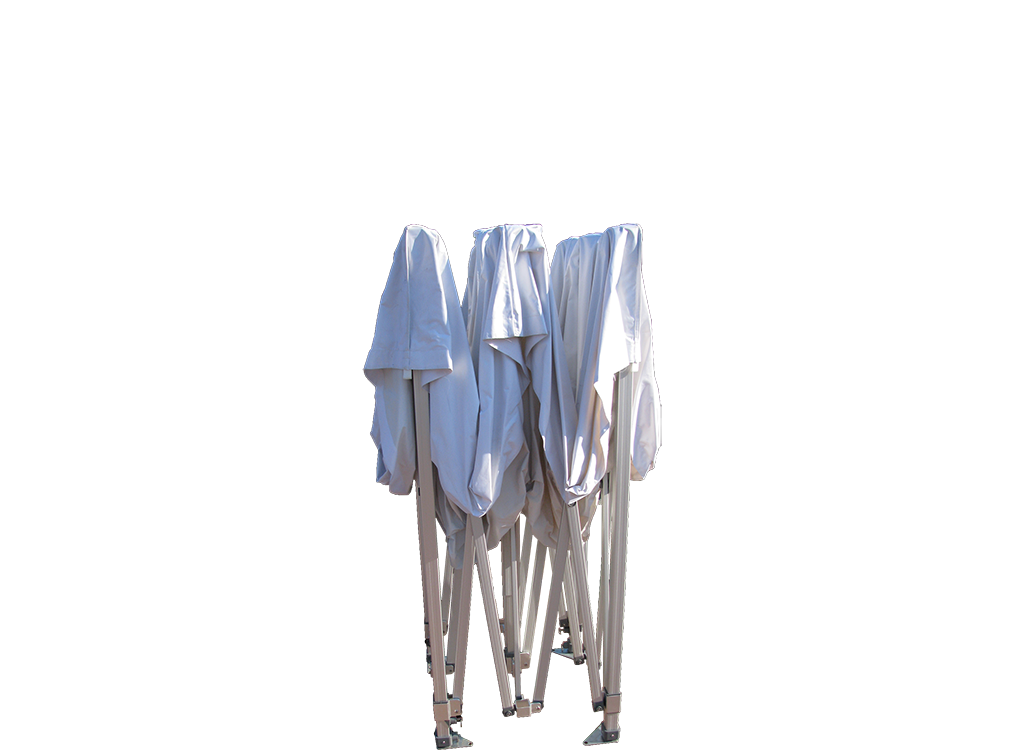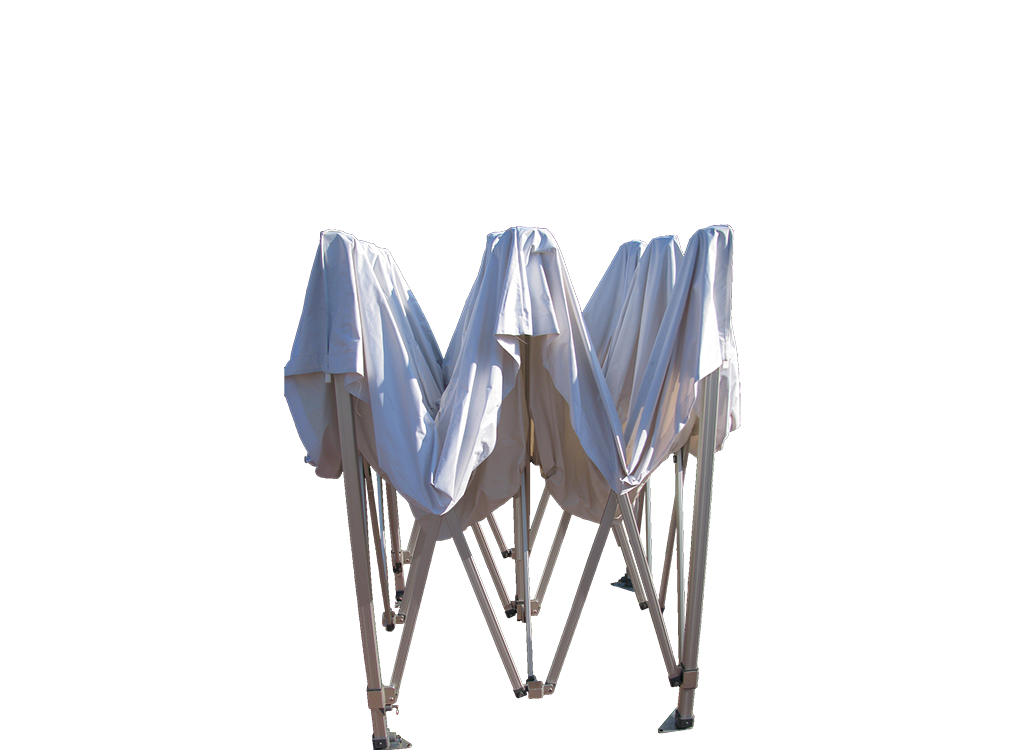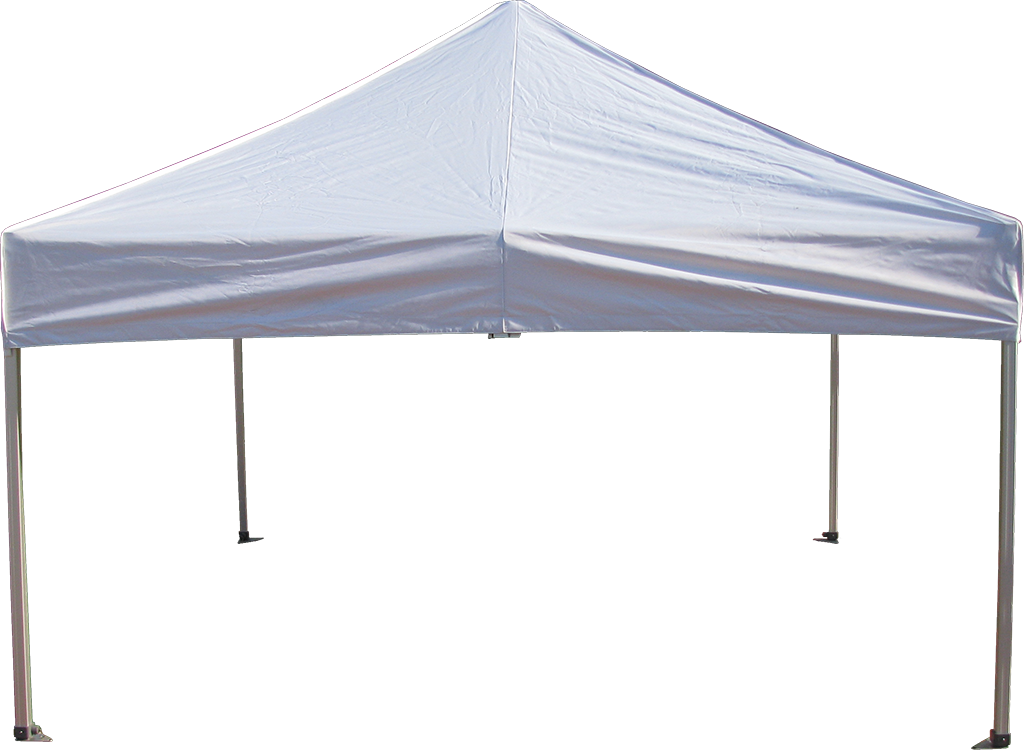 ProfiTent™ folding tent system
100% aluminium frame
Easy and fast installation
"All in One" you don't need for any tools to installation
There aren't distractons in the middle of the tent legs and poles
Minimum space required for storage
Efficient design
Extra strong 40mm series
Distinguishing marks:
Aluminium profil and legs
40x40mm aluminium legs plastic release mechanism
Triangular bases
There are on the base 2 pcs hole you will use to supress
Each items is a plastic material or aluminum slider ends, thus facialiting the tent apart and collapse and helping to prevent the aluminium parts for wear.
All hinge made from aluminum, it means there is sronger and more durable than the plastic.
It makes easy to set up the tent and the tent frame reduces wind load.
Each party mounting a spring like key rings wrapped in plastic tab is used which provides a convenient and easy trip.
PVC coated polyester tarpaulins
There is spring easy and it doesn't break
Rubberized inside impregnation
Washmachine max. 40°C to clean
The tent frame is to protect the corners of the tarpaulin plus material any rubbing.
Fixing velcro and tabs
The tent roof is used 5 cm thick strong velco in the side walls and the roof tarpaulins to fixed
The 4 corner of the tent roof are sewn to ensure the tent fixation againist the stronger gusts to spanifer the tabs of a necessary
You can buy these dimensions, technical solutions: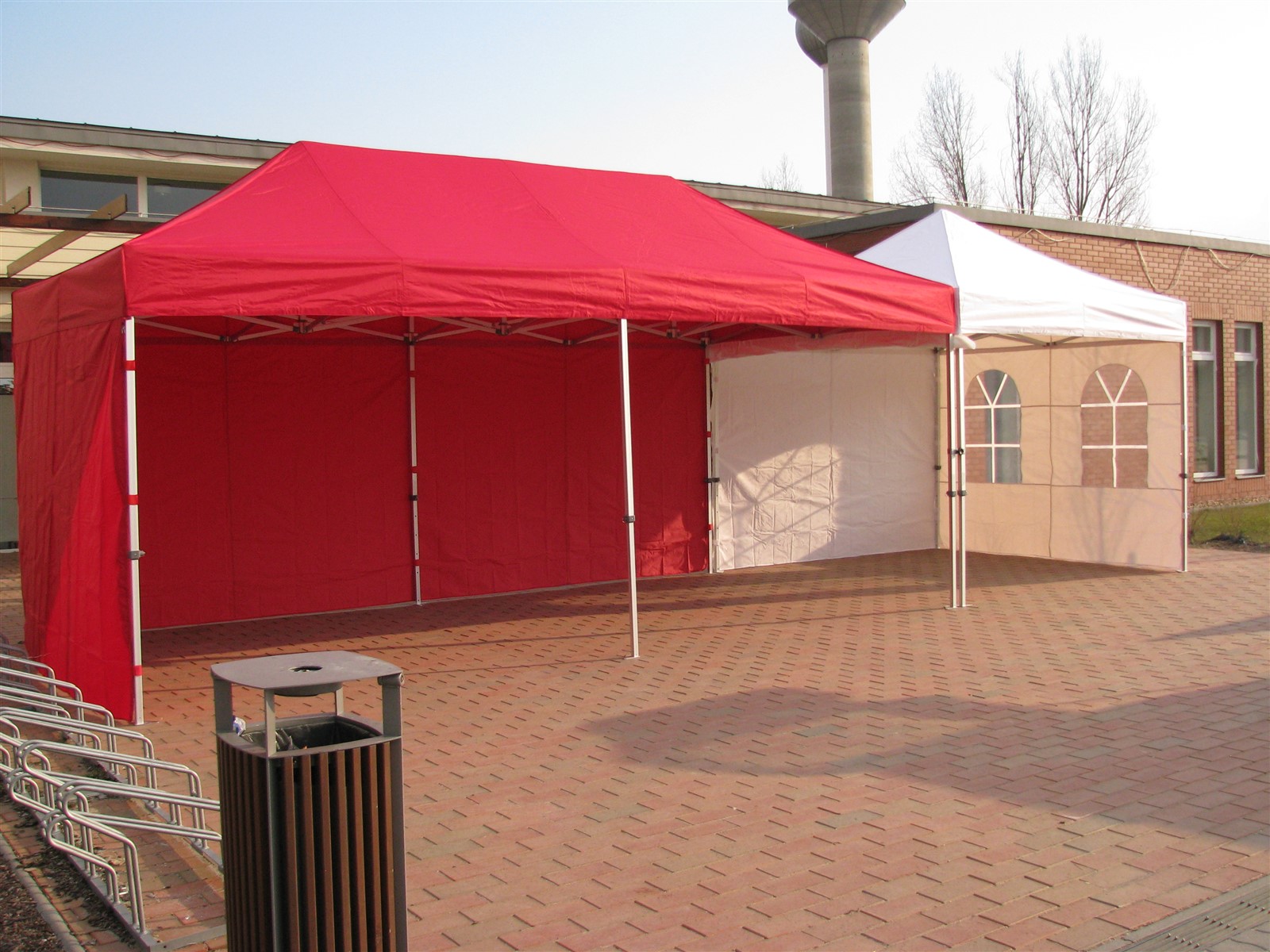 3m x 3m
3m x 4.5m
3m x 6m
4m x 4m
4m x 8m
163cm x 27cm x 27cm
163cm x 38cm x 27cm
163cm x 48cm x 27cm
208cm x 27cm x 27cm
208cm x 48cm x 27cm
33.5kg
43kg
60kg
51kg
76kg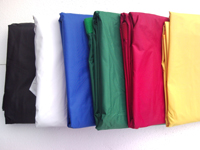 White, Black, Red, Green, Blue, Yellow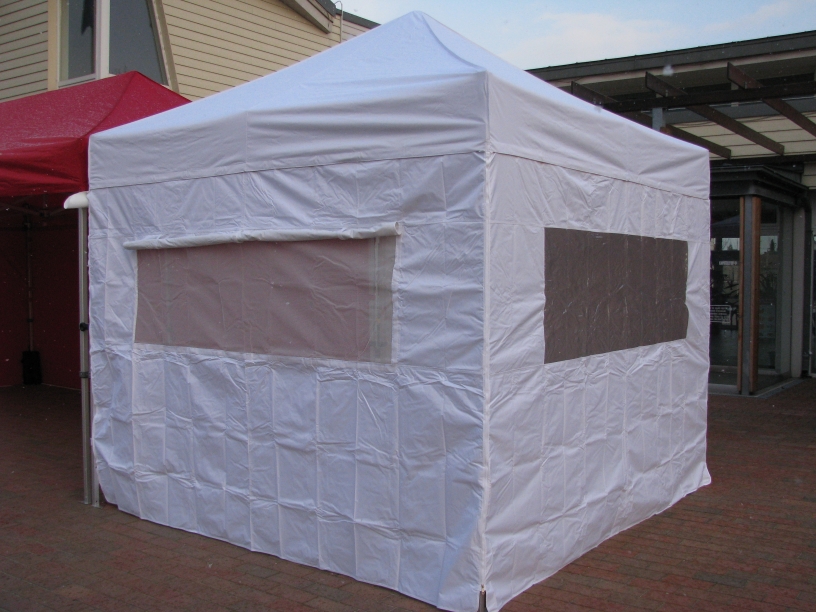 The side walls varying perfectly can customize the tent. Excellent interface to display advertising and also the decorations due to their size. Each side wall 5 cm wide strong velcro attached to the tent pitched roofs and foot elements ensuring a perfect fit. The side walls zip lockable so aesthetic and more resistant to the wind as well. Each side individually modified to suit the desired position of full circle from closing halves side walls through to side walls with side windows.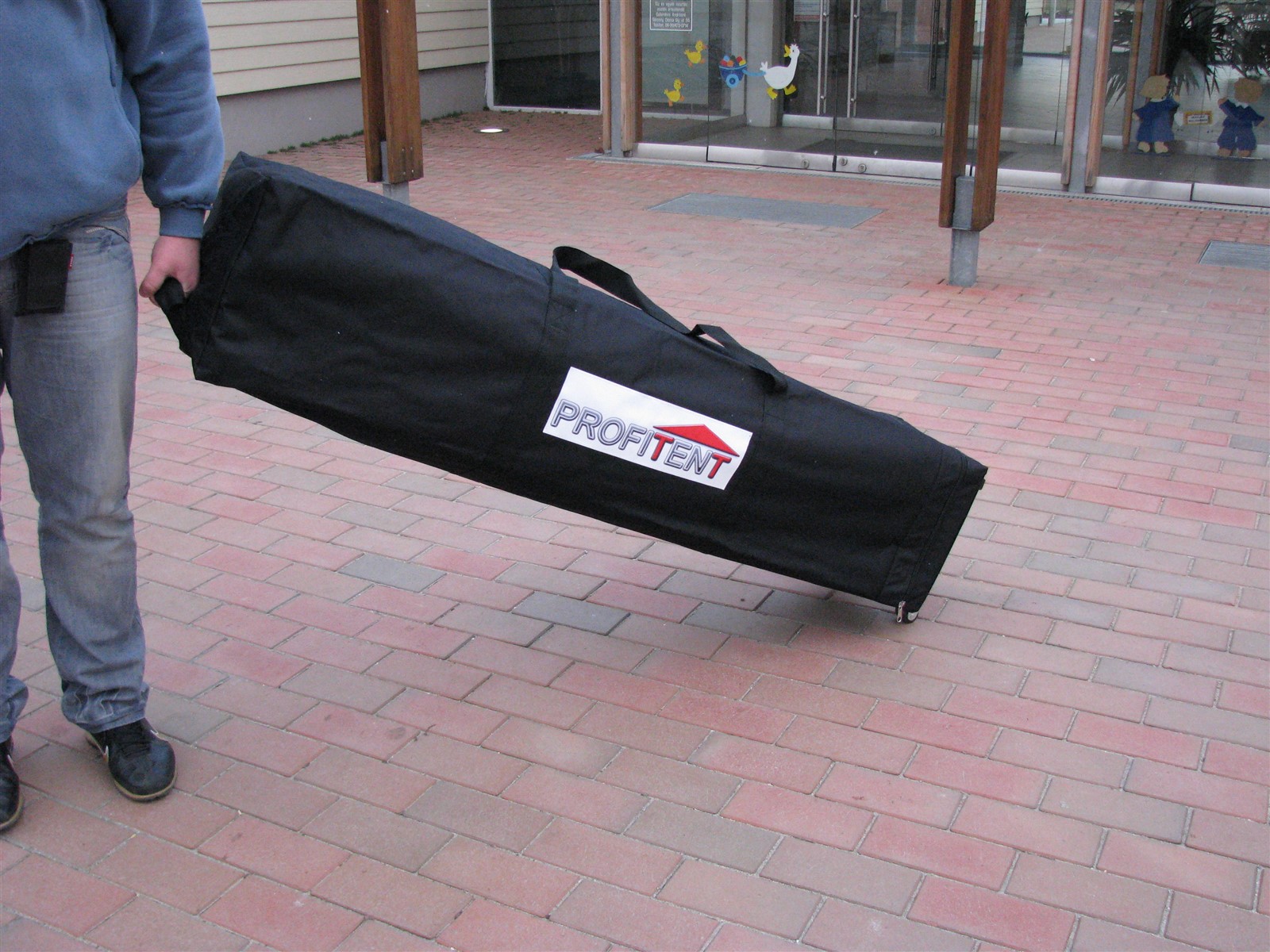 You will find a full range of tents as well as with the necessary carrybag, and improve security related solutions between fixing accessories.